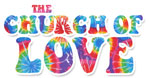 HELLO!
Welcome to Sundays Service of the Church of Love with me, GFOTY!!!
I hope you're all sitting.
Okay.
Mouth stretches will make your man feel a million dollars down stairs. The wider the mouth the better both of your experiencea. (HEAVENLY LOVE)
Next time you and your other half have some free time, try going to a local car park and making friends with other parked drivers. (who knows what might happen?!)
A foot massage is nothing but a foot massage.. BORING.. Aim to pppllleeeaaassseee your man, not teeeeaaaassse him!
I'm basically trying to say give him a blow-j or two.
GOOD LUCK :-)
xx GFOTY xx